IN THE SOUTH WEST OF TURKEY : GÜLLÜK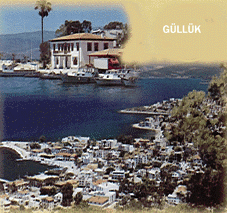 Güllük, port of entry (with customs and harbour master), a small town on the seaside; still quiet and not very touristic, people live mostly of fishing; there are some shops, markets, a bank and a postoffice. There is also a health station with a doctor and nurses and there are 2 farmacies.

airport

---

harbour
BODRUM
/ MILAS
DALAMAN
IZMIR
GÜLLÜK
8 km
200 km
200 km
BODRUM
45 km
245 km
245 km
MARMARIS
135 km
105 km
260 km
GÖCEK
210 km
20 km
345 km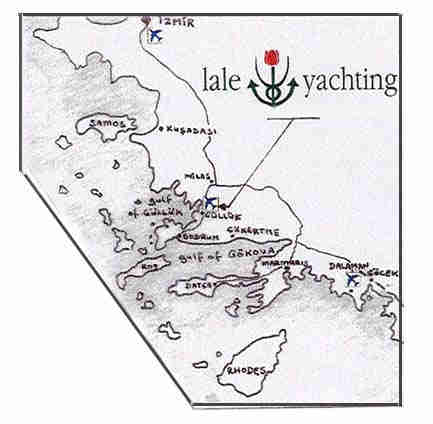 GÜLLÜK Hotels from ***** to simple Pensions.
GÜLLÜKs MASCOT

As the story goes :
some 2000 years ago a small boy went swimming in the sea
every day after school-time with his friend the dolphin.
---
LALE
postbox 1 - 48670 GÜLLÜK TURKEY
E-MAILADRES
GÜLLÜK BAY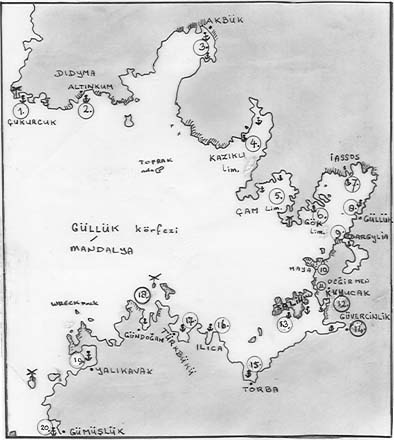 Click on the picture for more information of this sailing area.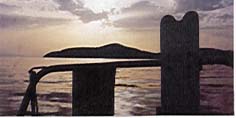 THIS SITES LAST UPDATE WAS ON 2012-2-23